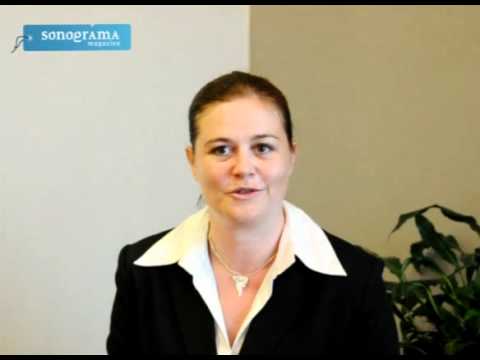 Anna-Maria Helsing is a Finnish conductor, who graduated from the Sibelius Academy in Helsinki, Finland, in 2007. She received her conducting diploma with a distinction, after studying only three years in the conducting class. Her main teachers at the Sibelius Academy were professor Leif Segerstam and Atso Almila.
Anna-Maria Helsing has conducted many of the Finnish orchestras, such as the Finnish Radio Symphony Orchestra, the Helsinki Philharmonic Orchestra, the Avanti! Chamber Orchestra, the Oulu Sinfonia, the Tampere Philharmonic Orchestra and the city orchestras of Jyväskylä, Lappeenranta and Vaasa. In 2008, she made her début with the Helsinki Philharmonic Orchestra, replacing the British conductor Julia Jones on short notice. In 2008-2009, she was also invited to participate in the Allianz International Conductors' Academy in London, where she conducted the London Philharmonic Orchestra and the Philharmonia Orchestra.
In 2008, she made her début at the Finnish National Opera conducting two performances of the opera Adriana Mater by Kaija Saariaho. She conducted the world premiere of the opera Hallin Janne by Jukka Linkola in 2007. She worked as an assistant conductor at the Savonlinna Opera Festival (2006) and at the Finnish National Opera (2007).
Savolinna, 2011.